Productivity
through Motion
Established in 2016, TAG Industrial Pte Ltd was set up by a team of technology enthusiasts, with the vision of helping our customers MOVE MORE WITH LESS through the adoption of innovative smart in-house material handling solutions.
Backed by our own in-house maintenance and engineering team, we offer a wide spectrum of solutions, customisable to fit different purposes and environments. We also provide a equipment concierge service to help clients source and maintain technologies that they are interested to deploy but are currently not available in Singapore.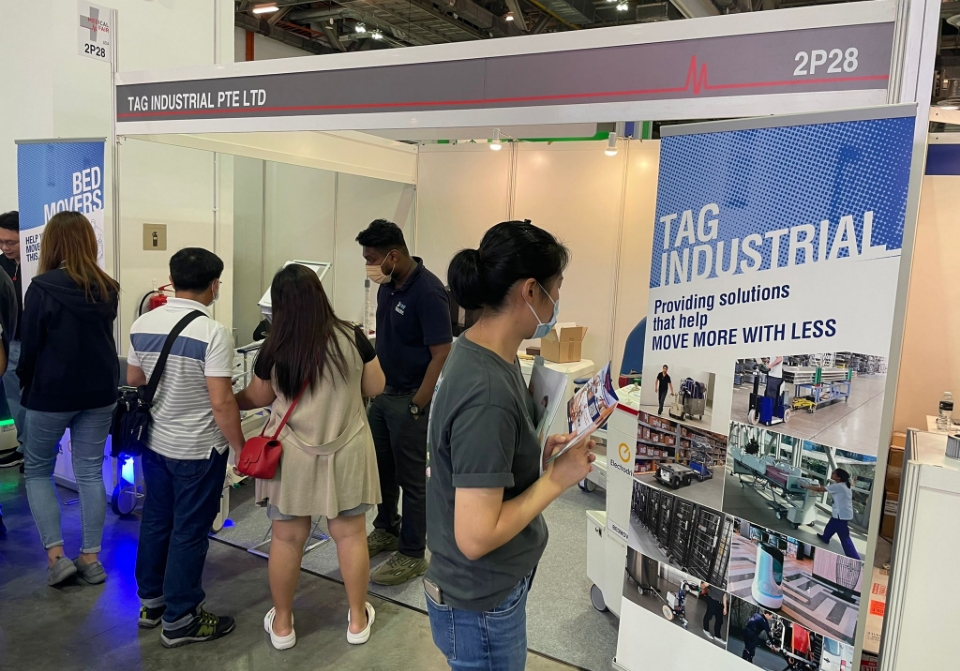 Overtime, under the leadership of the Business Development team, this equipment concierge service has grown to become a sourcing channel for customers who are interested in technology related to cleaning. Today, the equipment concierge service has its own stable of innovative cleaning technology to introduce to the Singapore market.
2019 sets a new milestone for TAG Industrial Pte Ltd. We expanded our portfolio into logistics and supply chain sectors and in July 2019, we officially launched our sister company ECOTAG PTE LTD to focus on sustainable cleaning technology and also to handle cleaning related enquiries received through TAG Industrial's equipment concierge service.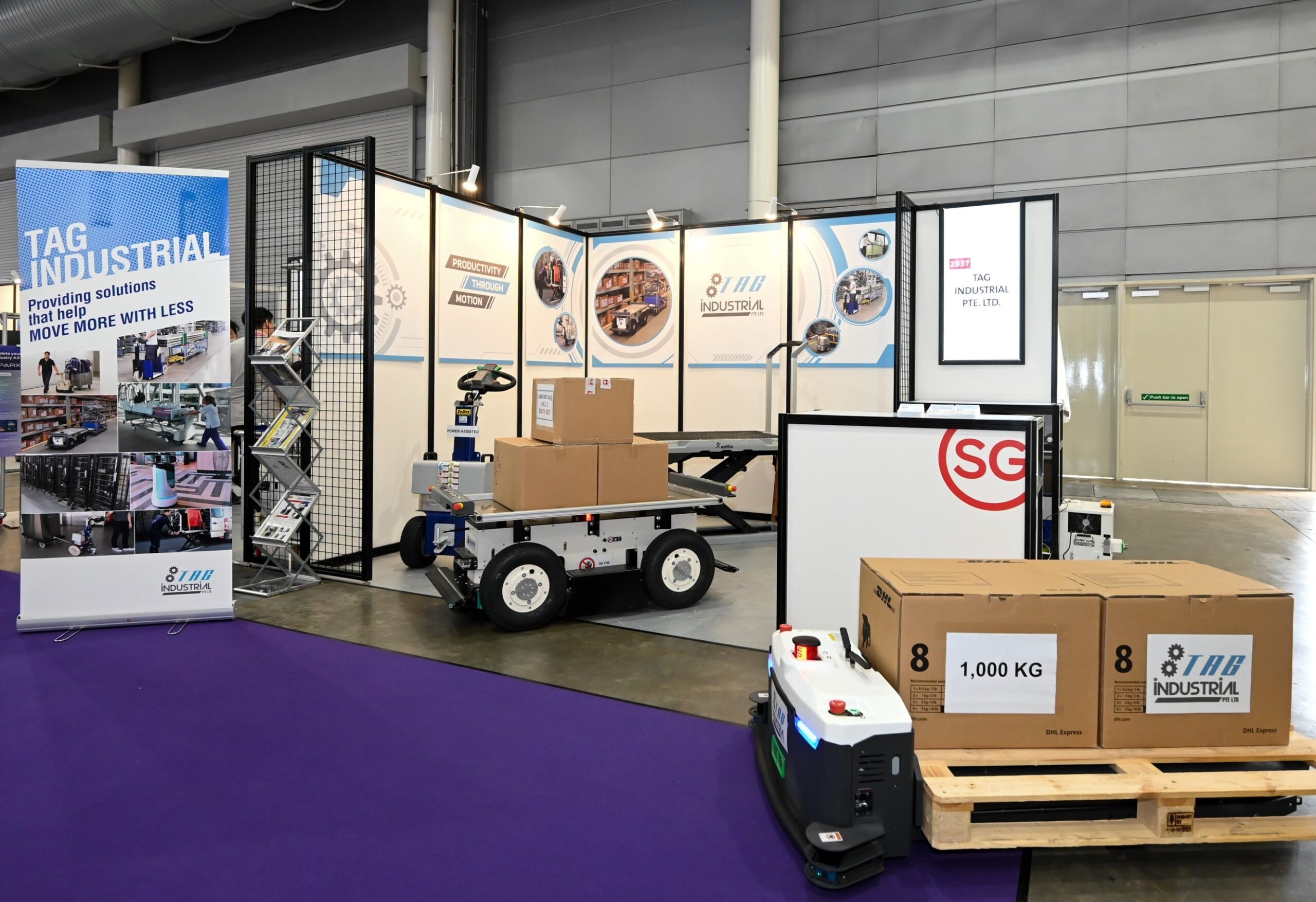 Unique value proposition
Despite being a relatively young company, TAG Industrial Pte Ltd has grown rapidly due to its unique value proposition. The company is the first in Singapore, if not the only, to offer in-house material handling solutions as its core product. Our vision is to be the leading company to fulfil the niche but growing demand for smart in-house material handling solutions in the drive for greater business productivity.
In addition, when we support customers with our solutions, we not only help their companies improve business productivity, we also help to support their workers in their labour-intensive jobs, keeping them relevant and lowering the risk of workplace injuries.
Today, we are proud to be of service to some of the well-known brands such as DHL, Leica, Marina Bay Sands, SingHealth Group and more.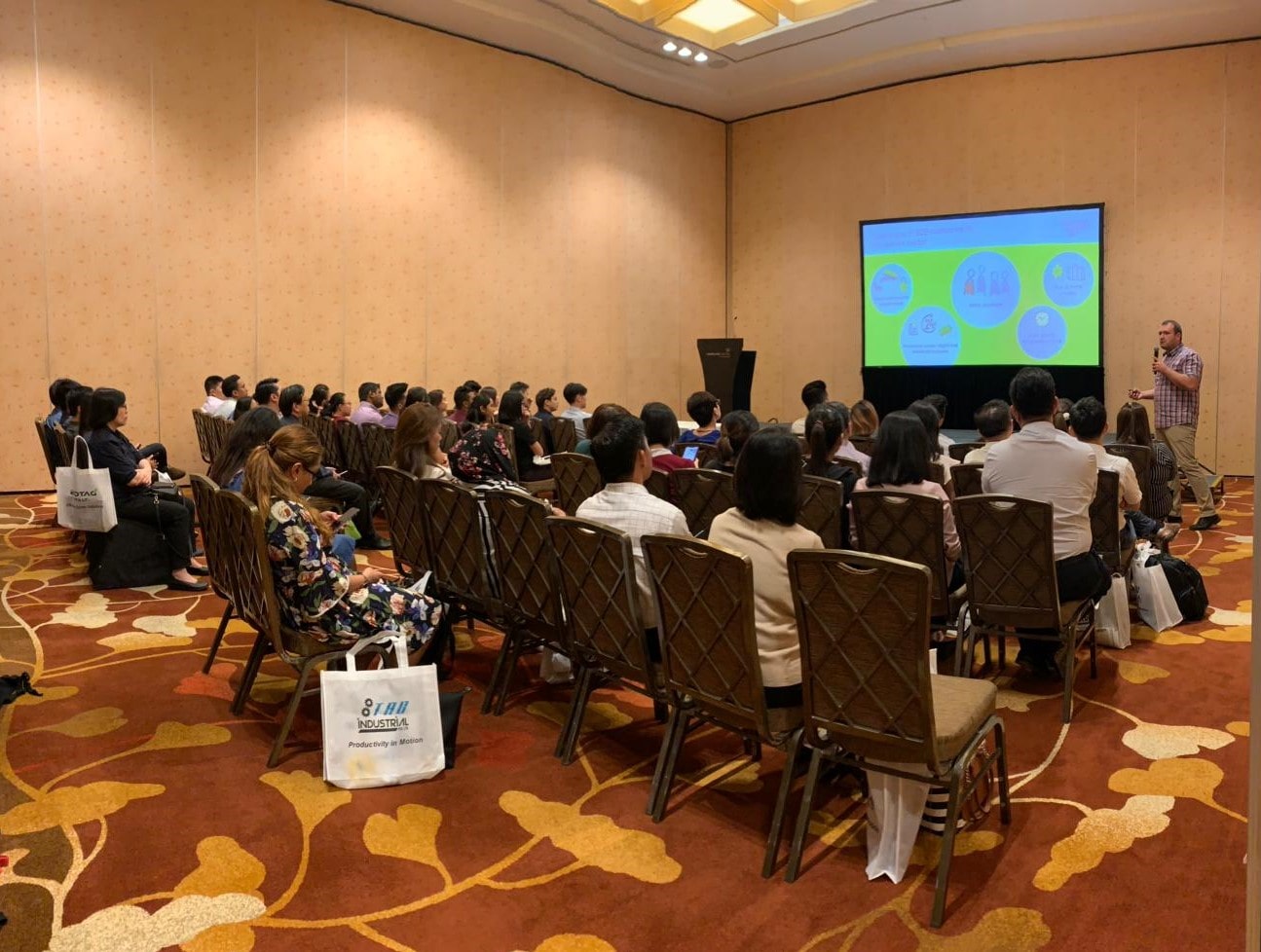 Moving forward, we strive to stay abreast with technology developments internationally. Besides continuing our practice of regularly sending representatives to international tradeshows to learn what is available in other markets and review how these solutions can be useful to Singapore, we are also slowly expanding our network partners in different regions to keep ourselves attuned to challenges and solutions that might be faced by the same customer market segments overseas.
We strongly believe that by staying informed of developments in Singapore and overseas, we can serve our customers better by being well-prepared a few steps ahead of time.