Established in 2016
Established in 2016, TAG Industrial Pte Ltd was set up by a team of technology enthusiasts, with the vision of helping our customers MOVE MORE WITH LESS through the adoption of innovative smart in-house material handling solutions.
Backed by our own in-house maintenance and engineering team, we offer a wide spectrum of solutions, customisable to fit different purposes and environments. We also provide a equipment concierge service to help clients source and maintain technologies that they are interested to deploy but are currently not available in Singapore.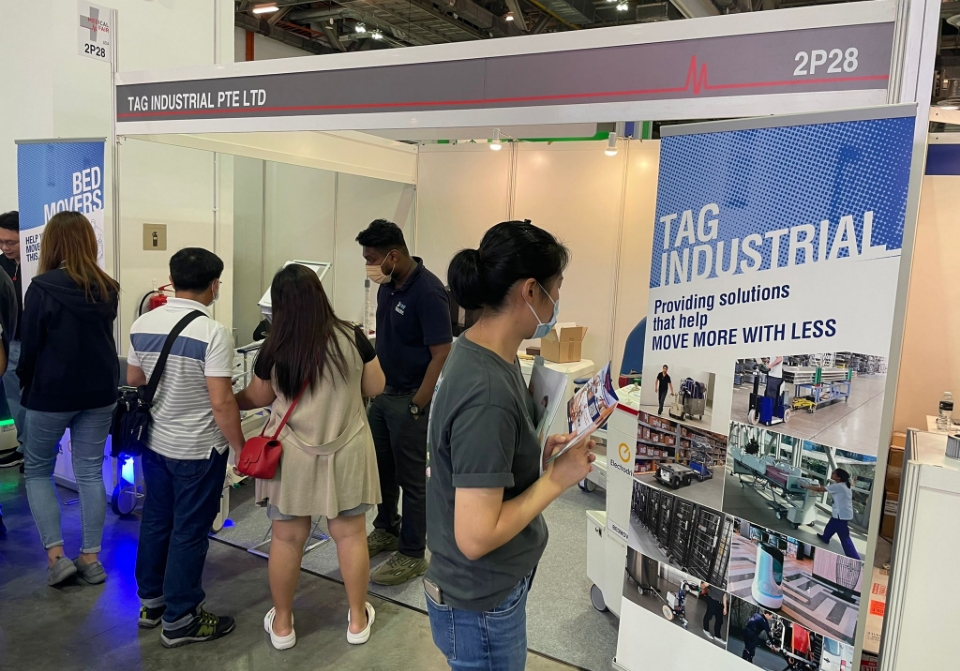 Other Services

Preventive Maintenance
TAG Industrial offers preventive maintenance on its product range. We work with manufacturers to recommend fit-for-purpose packages to our customers.

Repairs
Beyond sales, TAG Industrial works with customers to keep their equipment in good working condition. Our service hotline is available 24/7 so customers can be assured that assistance is always on-hand when they need it.

Concierge
See an equipment you like but it is not available in Singapore? Or you have a concept of how to tap on our product range to support your operations? Get in touch with us so we can research and work with your team to turn your interest into reality.

Our Works
Offering a wide stable of products, spanning across power-assisted to fully autonomous solutions, we strive to help our customers leverage these innovative autonomous and automated solutions to gain PRODUCTIVITY THROUGH MOTION.